Effects of biostimulative fertilizers on the quality of Rubus idaeus L.
Утицај биостимулативних гнојива на квалитет малине (Rubus idaeus L.)
Abstract
The aim of this paper is to analyse the influence of foliar application of a biostimulative fertilizer on some of the elements of raspberry fruit quality of the Polka variety. The research was conducted in 2015, according to the system of controls and treatment. Slavol VVL, a foliar fertilizer with biostimulating effects was applied for treatment. A total of 12 quantitative and qualitative properties were analyzed depending on the influencing factor, namely: total sugar content, reducing sugars, invert sugars, sucrose, water content, dry matter, total acidity, vitamin C, total phenols, total flavonoids and antioxidant capacity, and fruit weight. After the completed analyzes, it can be concluded that raspberry plants treated with Slavol VVL were characterized by the highest values ​​of total acidity (2.07%), dry matter (14.86%), and vitamin C content (25.15 mg/100 g of fresh weight).
          Key words: Polka, fertilizers, biostimulators, Slavol VVL, control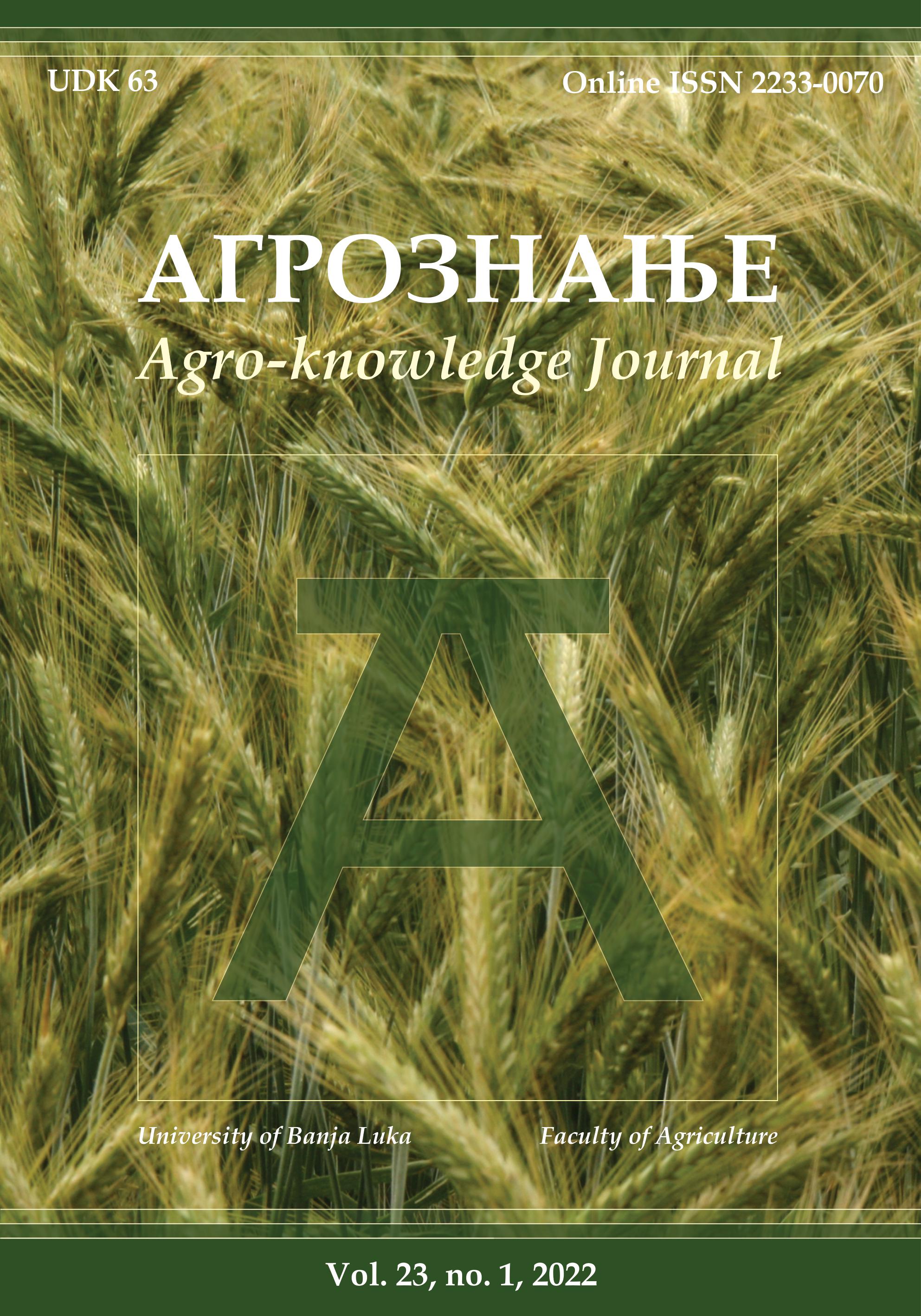 Downloads