The function of autophagy as a fundamental process of preserving cell homeostasis
Abstract
Autophagy is a dynamic process, conserved in all eukaryotes.
It is responsible for the degradation of cytoplasmic content.
Autophagy is crucial in cell survival and cell death. It plays a
significant role in the cell response to stress, nutrient deficiencies,
embryonic development, tumor suppression, response to
pathogens and aging. The process of autophagy is also involved
in the pathology of human diseases, such as cancer, diabetes,
cardiomyopathy, and neurodegenerative diseases such as Alzheimer's
and Parkinson's disease. Autophagy is a mechanism
that involves degradation of cells, proteins, damaged organelles
and pathogens through the lysosomal mechanisms, thus autophagy
supports cell survival during starvation, hypoxia and metabolic
stress. However, if extensive and/or excessive, autophagy
can promote apoptosis (type I) or function as an alternative celldeath
pathway, called autophagic cell death (type II). Autophagy
can either promote cancer cell death, or serve as a survival
mechanism against apoptosis or necrosis induced by various anticancer
treatments. Given the contradictory role of autophagy
during tumor initiation and progression, the use of autophagy
in therapy depends on the context and must be approached individually.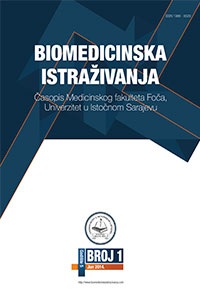 Downloads