SOCIAL SERVICES FOR CHILDREN AT RISK
##article.abstract##
Social services offered and provided to children at risk are tailored to the individual needs of children and are divided into six groups, namely: information and counseling services, professional help and support services, counseling services, home care services, community services and out-of-home services for protection.
The objective of this paper is to look at the social protection system and its role and efficiency in providing social services to children at risk and the necessary changes. The method of work is the analysis of the content of the reports of the Center for Social Work and partner organizations. The analysis of the engagement of the Center for Social Work in working with children at risk shows that intensive work is being done on the development of new social services in the last 5 years, especially with the adoption of the new Law on Social Protection (Official Gazette of RNM No.104/2019). The development of the social protection system is achieved through a plural system and the integration of innovations in the engagement of licensed and authorized social service providers. Decentralization of the social protection system is being established, which responds to local challenges, reduces poverty and increases the social inclusion of children at risk. Work is being done on creating and strengthening the capacity and resources of the social protection system through education and strengthening staff with specific knowledge and skills for working with children and their integration into the local environment. Continuous work is being done on the development of multisectoral work with the use of available resources in solving complex social risks.
The adopted standards in the provision of social services are being implemented, continuous monitoring and evaluation are being carried out, which give a realistic picture of the delivered social services. The new integrated system in the provision of social services enables access to quality and more inclusive social services that provide positive changes for children at risk.
Key words: social services, children at risk, plural system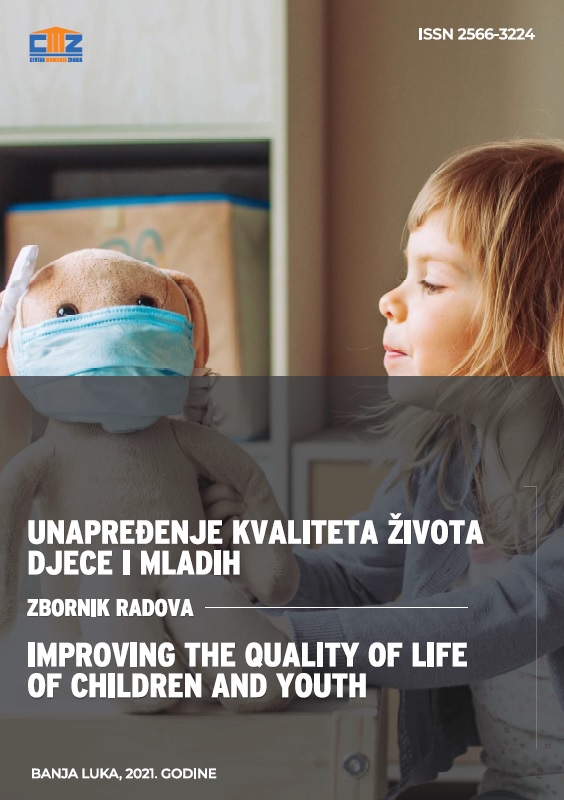 Downloads
##submissions.published##
##section.section##
Articles