Stylistic Shaping of the Notion of Woman in Ćopić's Novel "The Eighth Offensive"
Abstract
Th is paper deals with the linguistic and stylistic procedures used in Ćopić's novel The Eighth offensive in shaping the notion of a woman in two male characters – Stojan Starčević and Pepa Bandić, with a view to describing and explaining, from a linguo-stylistic perspective, the hues of attitude of these two characters towards the woman. In this respect, a classic linguo-stylistic approach is complemented by one of the contemporary literary stylistics. The analysis shows that in the novel these stylistic features can be divided into two groups: semantic and syntactic ones. Therefore, they are most visible in the cases of (1) a stylistically marked syntactic structure and (2) a lexical unit realised with a meaning shift in the context given. Th e analysis also shows that there could be more than one procedure in a sentence, which implies that Ćopić's characters take a subtle and balanced stance on women, proving that Ćopić paid special attention to language matters in his texts.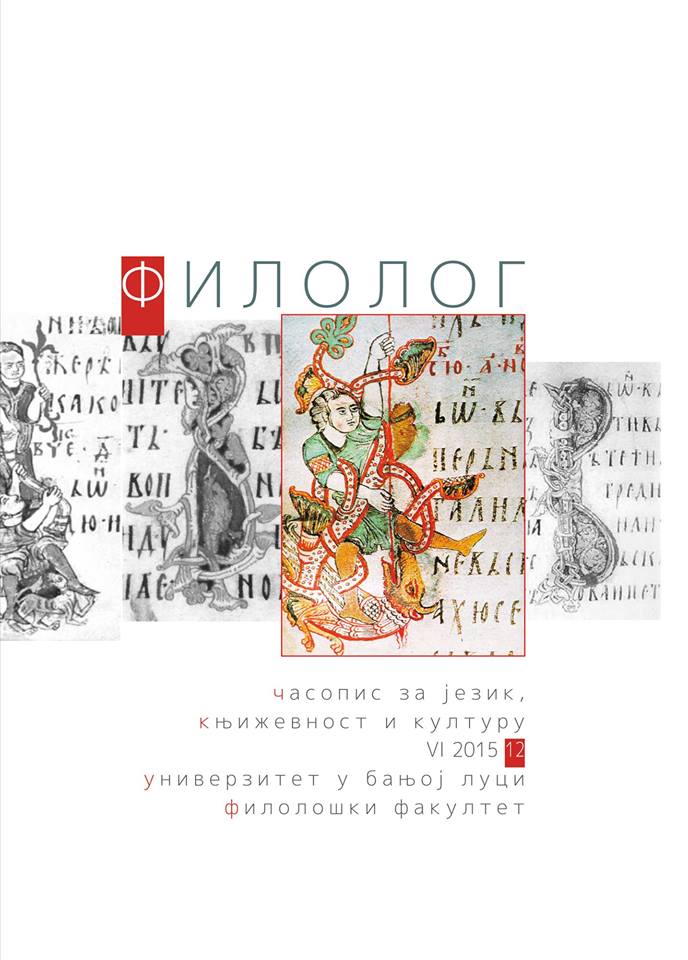 Downloads
License
Authors who publish with this journal agree to the following terms:
Authors retain copyright and grant the journal right of first publication with the work simultaneously licensed under a CC-BY-NC license that allows others to share the work with an acknowledgement of the work's authorship and initial publication in this journal.
Authors are able to enter into separate, additional contractual arrangements for the non-exclusive distribution of the journal's published version of the work (e.g., post it to an institutional repository or publish it in a book), with an acknowledgement of its initial publication in this journal.