Phonometaplasms in the Collection "Planinci" by Branko Ćopić
Abstract
From a linguo-stylistic point of view, this paper sheds light on one part of the stylistic features of Ćopić's collection Planinci (Mountaineers). As can be seen from the title, attention has been given to the phonetically and phonologically conditioned stylemes, called phonometaplasms, which present the dominant stylistic feature in the speech of Ćopić's characters, but which, in a smaller degree, can be found in the author's discourse as well. Words are divided according to type of structural defamiliarisation (linguistic deviation), which occured at their phonetical/ phonological level: 1) restriction, 2) protraction, 4) substitution or 3) permutation. Some of them exhibit several types of linguistic deviation. It is concluded that the author intentionally uses dialectal and idiolectal forms. He creates the colourful style of one of his first collections in this way, the main purpose being speech characterisation.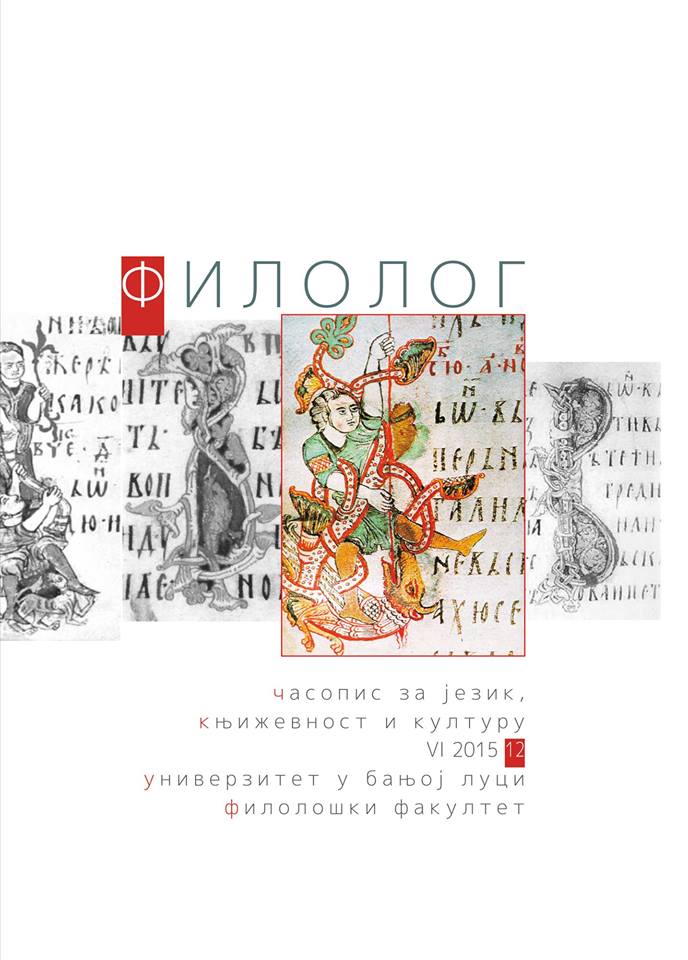 Downloads
License
Authors who publish with this journal agree to the following terms:
Authors retain copyright and grant the journal right of first publication with the work simultaneously licensed under a CC-BY-NC license that allows others to share the work with an acknowledgement of the work's authorship and initial publication in this journal.
Authors are able to enter into separate, additional contractual arrangements for the non-exclusive distribution of the journal's published version of the work (e.g., post it to an institutional repository or publish it in a book), with an acknowledgement of its initial publication in this journal.