(Un)Translatability of Ćopić's Comparative Phraseology in "The Adventures of Nikoletina Bursać"
Abstract
U sveukupnom proučavanju Ćopićevog stvaralaštva nedovoljno je poznata recepcija njegovog književnog djela na njemačkom govornom području. Ovaj rad se bavi jednim segmentom te kulturne razmjene – translatološkom i kontrastivnom analizom poredbenih frazema u zbirci pripovjedaka Doživljaji Nikoletine Bursaća. Frazemi (frazeologizmi, frazeološke jedinice) su odraz duha i kulture jednog naroda, stvarani su na osnovu određenih slika – ponekad zajedničkih s drugim kulturama i jezicima, ali u znatnom broju toliko specifičnih da se u frazeologiji govori o njihovoj neprevodivosti. Budući da je zadatak svakog prevodioca da neprevodivo učini prevodivim, otkrivajući nam pritom vlastito razumijevanje i vrednovanje kulture u kojoj je poniklo originalno djelo, na primjeru ove analize uočiće se da je Ina Jun-Broda postigla finu ravnotežu u (ne)prevodivosti iskričavog jezika Ćopićevih junaka.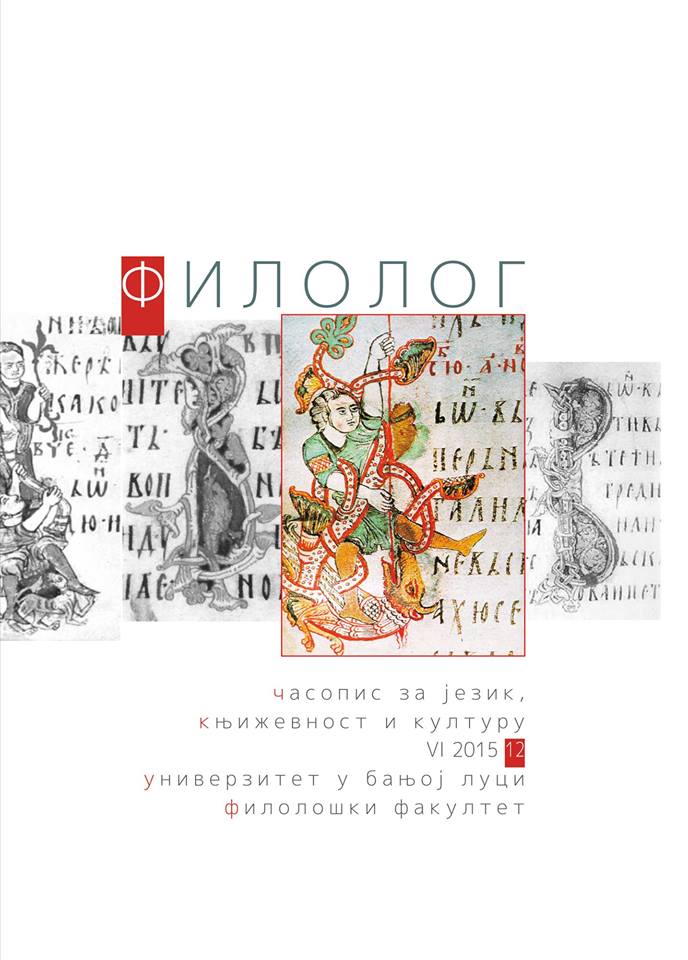 Downloads
License
Authors who publish with this journal agree to the following terms:
Authors retain copyright and grant the journal right of first publication with the work simultaneously licensed under a CC-BY-NC license that allows others to share the work with an acknowledgement of the work's authorship and initial publication in this journal.
Authors are able to enter into separate, additional contractual arrangements for the non-exclusive distribution of the journal's published version of the work (e.g., post it to an institutional repository or publish it in a book), with an acknowledgement of its initial publication in this journal.