Dream a little dream of Will: Shakespeare as a character in Neil Gaiman's "The Sandman"
Abstract
This paper explores the representations of William Shakespeare in Neil Gaiman's comic book series The Sandman. Shakespeare figures as a character in three of the seventy-five stories, occupying a somewhat special place since through him Gaiman expresses his beliefs on the nature of poetic creation, the relationship between the author and the narrative, as well as the relationship between fiction and reality. By presenting one of the world's most significant authors and his two plays, A Midsummer Night's Dream and The Tempest, Gaiman plays on the ideas that fiction is as real as historical reality (or even more so) and that an author is merely a mediator of great narratives which unavoidably surpass his or her historical existence. Moreover, separate stories are, in Gaiman's view, only repetitions or reinterpretations of eternal truths embodied in the realm of dreaming. Gaiman's ideas are in this paper supported by traditional critical views on Shakespeare, his plays and characters, as well as by Barthes' more general beliefs on the role of the author in the process of artistic creation. The purpose of this paper is to analyze Shakespeare's development from an ambitious playwright to one of the most recognizable figures of contemporary popular culture. As presented in word and image by Neil Gaiman, this development entails that Shakespeare should first become aware of the parallel reality of his fiction and its power, and then become himself part of it.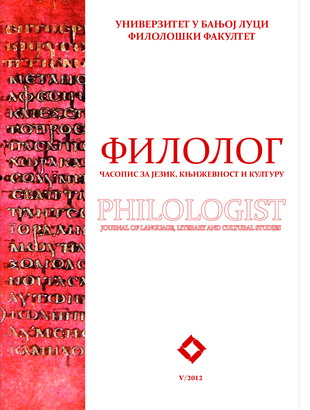 Downloads
License
Authors who publish with this journal agree to the following terms:
Authors retain copyright and grant the journal right of first publication with the work simultaneously licensed under a CC-BY-NC license that allows others to share the work with an acknowledgement of the work's authorship and initial publication in this journal.
Authors are able to enter into separate, additional contractual arrangements for the non-exclusive distribution of the journal's published version of the work (e.g., post it to an institutional repository or publish it in a book), with an acknowledgement of its initial publication in this journal.