TOURISM IN FUNCTION OF DEVELOPMENT INFLUENCE OF SAFETY ON TOURISM DEVELOPMENT
Abstract
In a large number of countries, tourism has become important as an
economy branch, while in other countries it represents one of the highest
consumers of a state budget. In Serbia in last few decades, tourism as an
economy branch has become more and more important, which is especially
referred to spa tourism. Tourism development means also a higher
percentage of employment in this area. In order for tourism to develop, it is
necessary to provide different resources, such as road infrastructure, professional
education of employees in tourism area, establishment of needed
accommodation capacities etc. In addition, for tourism development it is
necessary to provide a certain safety level in touristic centres, as well as
in the whole state. A safety function is considered as one of the most important
functions in a state. Considering a numerous sources and types of
safety endangerment in the modern world, it seems that safety has become
one of the most precious state functions. In some countries, where tourism
is one of the most important economy branches, such as in Egypt, special
security services, a so called touristic police, are formed in order to obtain
a high safety level. This is certainly interesting, and it seems that it is also
necessary, since the impact of safety on tourism development and employment
in this area is of high importance.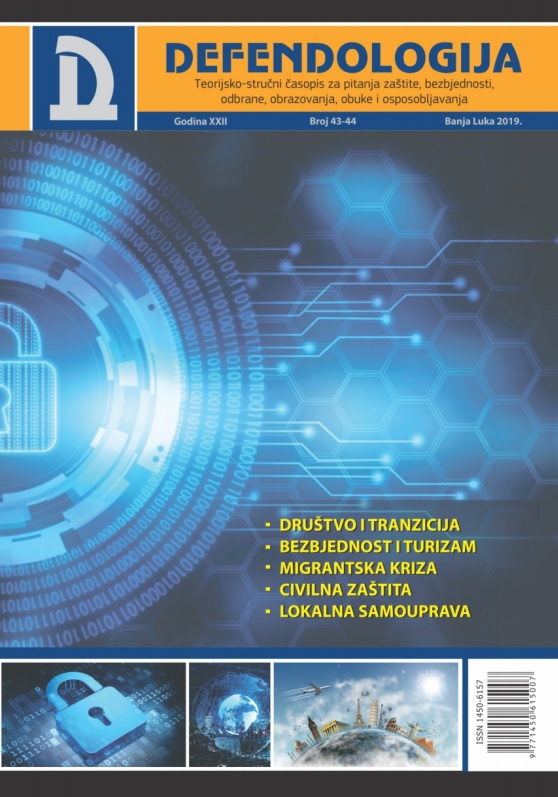 Downloads