EFFECTS OF AMELIORATIVE AFFORESTATION ON THE ERODIBILITY FACTOR AND SOIL LOSS IN THE GRDELICA GORGE
##article.abstract##
The paper presents research carried out in the area of Grdelica gorge in 60 years old black pine (Pinus
nigra Arnold.) stands. The aim of this study was to determine whether the applied planting method of
ameliorative afforestation had an impact on physical and chemical soil properties, soil erodibility and
soil loss. The experimental fields were selected from the afforested areas where soil samples were
taken from fixed depths and then were subjected to physical and chemical laboratory analyses. The
soil erodibility factor K was calculated using the Wischmeier and Smith formula, whilst, soil loss was
estimated according to Erosion Potential method – EPM by Gavrilović. According to the results of the
research, in the studied period of 60 years there was a change in the soil physical and chemical properties.
There was also a reduction in the soil erodibility factor and soil loss which can be the result of
ameliorative afforestation. The afforestation method can affect the reduction of soil losses, while the
erodibility factor may be affected indirectly (e.g. by increase in the organic matter content, forming
structural aggregates) not immediately after afforestation, but in a long term period.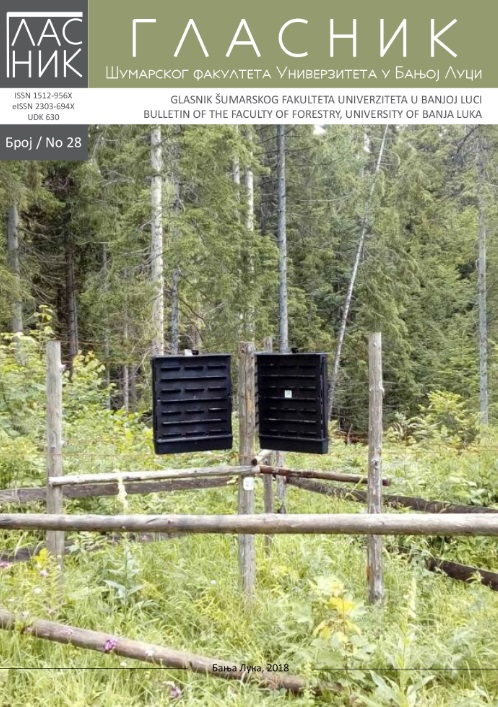 Downloads
##submissions.published##
##section.section##
ОРГИНАЛНИ НАУЧНИ РАДОВИ