BUTTERFLY FAUNA (HESPEROIDEA & PAPILIONOIDEA) OF MOUNTAIN BORJA, BOSNIA AND HERZEGOVINA
##article.abstract##
The paper deals with the fauna of butterflies of Borja Mt, located in the northern part of the Republic
of Srpska (Bosnia and Herzegovina), to the west of the town of Teslić. Although the mountain is situated
in a favorable and accessible geographical position, its fauna of butterflies has remained almost unexplored.
During two years of research, a total of 63 species of butterflies were identified on 21 locations.
Even though the recorded number represents only 34% of the butterfly fauna of Bosnia and Herzegovina,
it is important to point out that 36 of them are registered for the first time with regard to Borja Mt.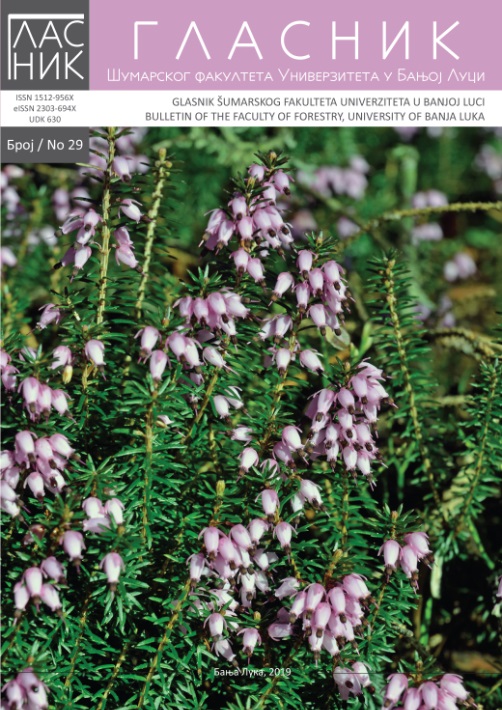 Downloads
##submissions.published##
##section.section##
ОРГИНАЛНИ НАУЧНИ РАДОВИ