THE VALUE OF FORMING ECOLOGICAL FRAMES OF TERRITORIES FOR THE CONSERVATION OF FOREST ECOSYSTEMS
Abstract
Modern approaches to the development of nature management are focused on the formation of a system
of sustainable development of regions. Forest territories act as an edifier, which has a global impact
on the state of all ecosystems under the conditions of increasing anthropogenic pressure, reducing biodiversity
and reducing the productivity of natural ecosystems When creating the ecological frameworks
of territories, various research methods are proposed: information-analytical, comparative-geographical,
the method of route survey of the territory, and cartographic.
The reduction in the area of natural ecosystems leads to a significant reduction in the biodiversity of the
most diverse groups of organisms. The extinction and significant reduction of species (very often even
background for certain territories) leads to a decrease in genetic biodiversity, and, as a consequence, a
disruption to evolutionary processes.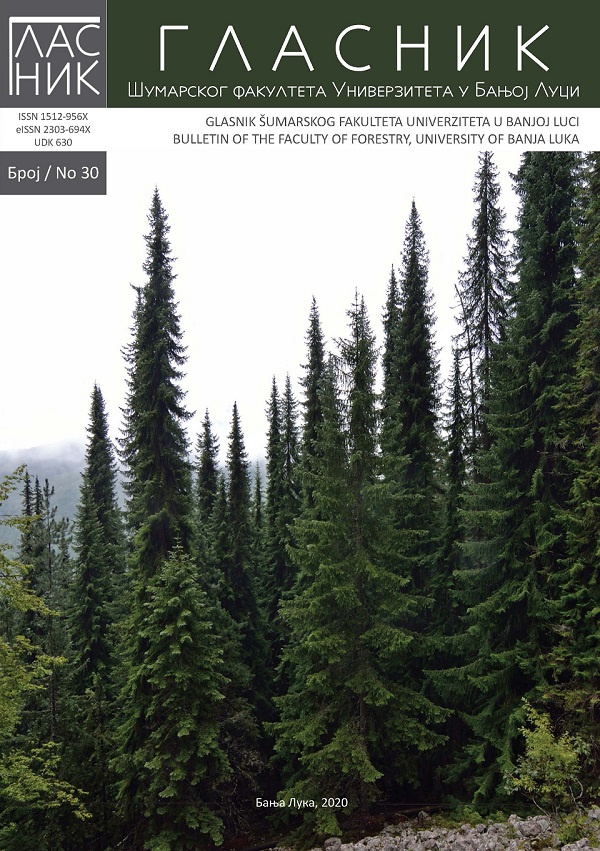 Downloads