On the discovery of the multibracteate Silver-leaved linden in Mostar, Bosnia and Herzegovina
Keywords:
bract, fruit, Mostar, population, Tilia tomentosa
Abstract
In the scope of the genetic, morphological and phenological research of the genus Tilia in Bosnia and Herzegovina, with control populations in Germany, multibracteate silver-leaved linden (T. tomentosa Moench.) was discovered in Mostar. In addition to the usual primary bract, there are also bracts of the second and the third order, which as phenomenon is, to our knowledge, new for the science. Since the bracts vary in size, as well as in shape, and additional bracts do not appear on all the sampled trees, the task in the future is to further investigate this phenomenon.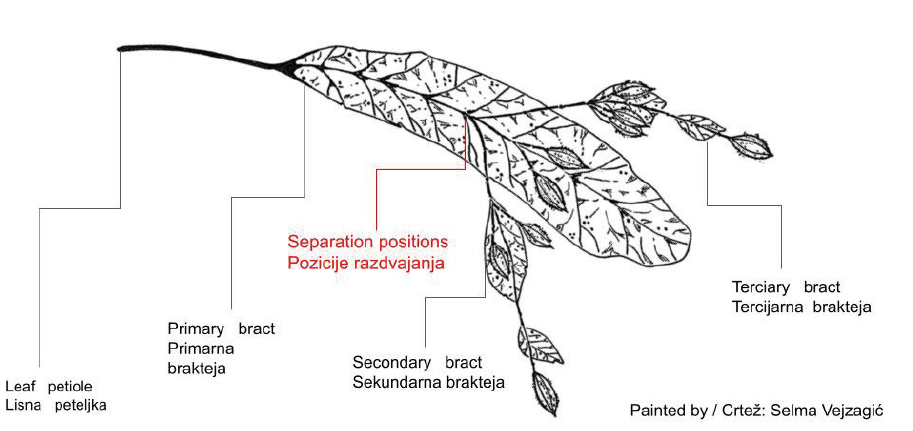 Downloads
Section
Short communications
License
Copyright (c) 2022 Selma Vejzagić
This work is licensed under a Creative Commons Attribution 4.0 International License.