QUALITY OF LIFE AND DEPRESSION IN WAR-RELATED THE ENDURING PERSONALITY CHANGE AFTER CATASTROPHIC EXPERIENCE (F62.0)
Abstract
GOALS: The authors' objective is to analyze Quality of Life (QoL) and depression in the Enduring personality change after catastrophic expirience (F62.0)
SUBJECTS AND METHODS: In study we include 120 adult men, 60 subjects with diagnosis F62.0. according to ICD-10 (experimental group) and 60 adult men veterans without the diagnosis of F62.0 (control group). The subjects were assessed with the standardized psychometric instruments.
RESULTS: In subjects with Enduring personality change (F62.0) assessment of QoL shows differences in some segments that are important for further monitoring and analysis. The results of the depression in experimental and control group show statistically significance on level (p< 0.05) for baseline visit and follow-up visit.

CONCLUSIONS: The statistical relationship between level of combat exposure and war-related F62.0. depression symptoms and QoL, suggests that it may take time for the consequences of traumatic exposure to become apparent. Moreover, degree of exposure may be important in predicting the eventual development of symptoms and precipitation of F62.0. Continued follow-up will address the evolution of PTSD symptoms in war related PTSD. The results indicate the importance of further monitoring and analysis symptoms of depression in F62.0 and QoL.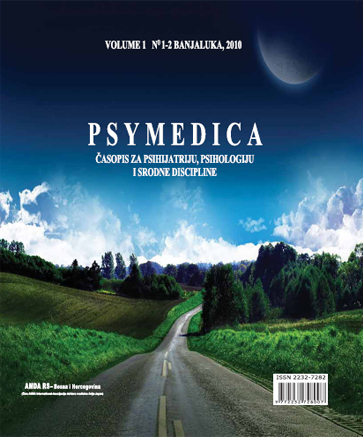 Downloads