THE PREVALENCE OF METABOLIC SYNDROME IN WAR VETERANS WITH A CHRONIC POSTTRAUMATIC STRESS DISORDER
Abstract
BACKGROUND: The Posttraumatic Stress Disorder (FTSD) and metabolic syndrome represent a growing number of public health problems in post-war countries. There is more and more evidence about a relationship between PTSD and metabolic syndrome as well as the research that indicates a high prevalence of metabolic syndrome in people suffering from PTSD. Understanding the relationship between PTSD and metabolic syndrome are important clinical and theoretical issues.
OBJECTIVES: The objective of this study was to examine the prevalence of metabolic syndrome in war veterans with a chronic PTSD.
METHODS; Metabolic syndrome was investigated in 100 male war veterans with combat PTSE) and in 79 males who needed medical attention in a dispensary of family medicine.
RESULTS: According to NCEP: ATP 111 metabolic syndrome was found in 35 % of war veterans with PTSD. Metabolic syndrome was identified more frequently in PTSD patients with co-morbid depression (63.6%) and in war veterans with PTSD of high intensity (66.7%).
CONCLUSION: Metablie syndrome was found in more than 1/3 patients suffering from a chronic PTSD, The frequency was higher if the clinical presentation of a chronic PTSD was heavier and if PTSD was co-morbid with a depressive disorder.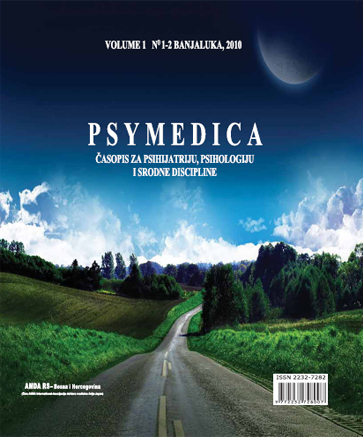 Downloads