Аustro-Hungarian monuments in Banja Luka
Keywords:
Banja Luka, Austro-Hungary, 1878–1918, monument, architecture
Abstract
The paper deals with the establishment and architecture of Austro-Hungarian monuments erected in Banja Luka in the period 1878-1918. The monuments were erected on the orders of the military administration, based on the reputation and tradition earlier seen throughout the former Habsburg Monarchy. The paper shows three monuments, only one of which is preserved, but in a state requiring significant interventions. The paper first presents the general historical framework, then the construction of the monuments, while the final discussion questions the relationship of contemporary society to these monuments and emphasizes the importance of inheriting the historical layers of architecture and the problem of the neglection of Austro-Hungarian heritage of military background in our country.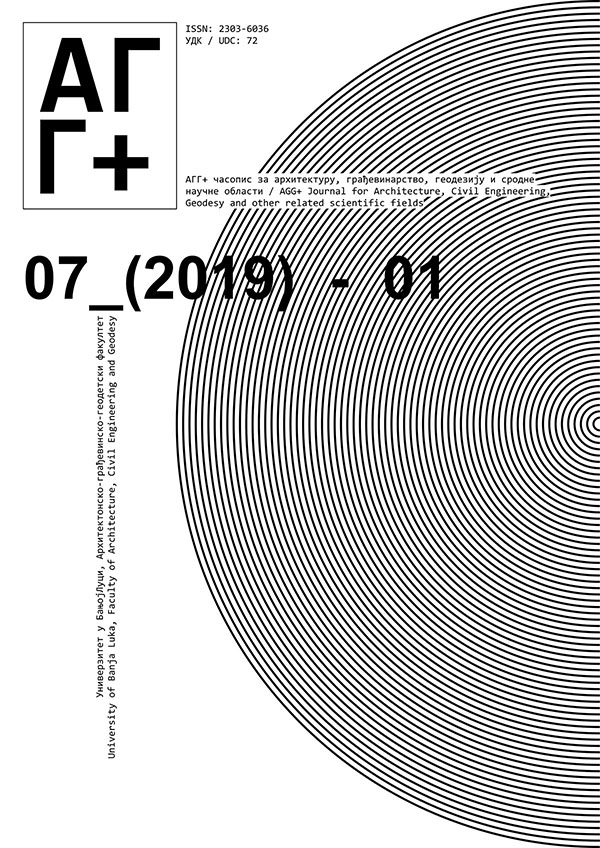 Downloads
How to Cite
[1]
A. Barjamović, J. Rađenović, and M. Malinović, "Аustro-Hungarian monuments in Banja Luka", AGG+, vol. 7, no. 1, pp. 044-054, Dec. 2019.